Residential
We LISTEN to our clients! This is a very simple statement and one that you would think we would not even have to emphasize here, but we have heard time and again from our clients that this is one of the things they appreciate the most about us. At Breisch & Crowley, we can't imagine doing what we do any other way.
We have said it before and we will say it again because is bears repeating: We treat each client with the individual care and respect that we would for our own family and friends. We work hard to make sure your family home means as much to us as it does to you and your loved ones. When the design that we have created together becomes your home, you will know in your heart that you made the right decision in working with us to make your dreams become an amazing reality.
---
For residential projects we have different levels of custom design services starting with our Quality Custom Home Design package all the way up to our full, high-end service Legacy Homes package. You can find out more about these packages in our Pricing & Proposal section.
With our Quality Custom Home package, we will meet with you once you are under contract with us and ready for our work to begin. This is a fast paced process but we still provide you with our quality and custom work.
For our Legacy Home package, we will need to meet with you at your project site and find out more about your project before we can provide you with a proposal.
With our Quality Custom Home Design package, for homes that are 2,500 sf or smaller, we perform the design phase work in about 6 weeks for a fee of $3,000. Below are examples of the Design Sketches and Design Drawings you will receive as part of this package:
---
After the Quality Custom Home design phase work is complete and the design is approved, we begin the Quality Custom Home Construction Drawings, which are usually completed in about 6 weeks, costing between $6,000 - $9,000 depending on the level of complexity of the home. Below are examples of the Construction Drawings you will receive as part of this package:
---
For timber frame projects we add $2,000 to our fee so that we can include 3D interior and exterior renderings, walk-throughs, specifications for timbers as well as pricing of all timber frame, SIPs materials and the cost of timber frame & SIPs installation labor. We can even include the pricing of Andersen windows and doors for your project.
Our Legacy Home package is for those discerning clients who demand the best and can expect exactly that through our full service, high end, and highly-detailed design and construction drawings for their Legacy Home project. Our design will complement your site amenities while fulfilling all of your goals for the project. We do this by working hand in hand with our clients over a 4 – 5 month period. We are there every step of the way, offering multiple design options and working hard to make a truly one of a kind outstanding home design. You will receive all of the Design Sketches, Design Drawings and Construction Drawings that are included in our Quality Custom Home package but they will be far more detailed, with many more options reviewed, and will include various interior and exterior renderings, casework drawings, interior elevations, electrical drawings, and site plans just to mention a few of the items.
---
Working with us through our Legacy Home design services will result in a fantastic one-of-a-kind home with drawings that can be bid out to multiple contractors—this way you will get apples-to-apples bids and end up with the home you are dreaming of, with our help in making it all become a reality! We provide our Legacy Home services for a fee range of between 3% and 5% of the anticipated construction budget.
---
Design Phase
By focusing on teamwork and by bringing the designer and contractor together early in the process, we work with you to help make your dreams become a reality. We can also work on your project utilizing the traditional Design - Bid - Build approach, providing the amount of detail needed by either our Design / Build partner contractor or the contractor of your choosing. With either approach we can assist by helping you to properly plan your project and ensure that the process from design concept to completed construction flows as smoothly as possible.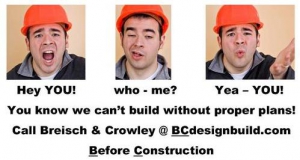 ---
3D Renderings
At your request, we can include beautiful 3D models of our designs, at additional cost, that provide an even more realistic vision for your project. Our 3D models help our clients to better visualize the end product. This leads to expectations being exceeded and clients that are most pleased. Click here to see some examples of the renderings we have provided to our clients.
---
Constuction Drawings
As a composer creates a musical masterpiece, we create a work of art, an exclusively custom design for your project. The composer expresses their works in a written musical score using musical notation. The Construction Drawings are the tools of our trade. These detailed documents tell the contractor how to bring the design to life and make your plans become a reality! Click here to learn more.
---
Click here to see some of our exciting Residential projects.
Click here to send us more information about your project so we can start working together to make it become a reality!