Timber Frame
At Breisch & Crowley / BCtimberframing.com we work exclusively with Heavy Timber Truss & Frame to provide you the highest quality timber frame structure based on your needs and budget.
We've partnered with Heavy Timber Truss & Frame on numerous projects over the years. They are THE experts and their fantastic work has been constructed right here in our area and as far away as Texas, Colorado, Michigan, Rhode Island, and Georgia!
Featured in national magazines, often gracing the cover of those magazines and even winning national awards, our projects with Heavy Timber Truss & Frame truly become a work of art.
By employing high-efficiency components we make your timber frame home a highly energy-efficient structure.
Your home will meet today's needs & return incredible energy savings for years to come.
We provide:
Custom Timber Frame design services to fit your lifestyle and budget
Professional structural engineering for every frame and our integrated components
Timber precision cut and pre-finishing by hand with Danish oil or stained with two coats of finish polyurethane
Professional installation services to get your project completely dried in or a highly experienced advisor to ensure quality assembly
Our products include: full timber frames / hybrid homes / timber frame accent components / outdoor timber frame structures, structural insulated panels (SIPs), insulated concrete forms, pre-finished tongue & groove paneling, as well as Eagle windows and doors.
---
Our clients say it better than we could…
"Thank you Brad Breisch & Tim Crowley for making our dream come true! You designed for us a great home that was even better than we expected. You were there every step of the way making the process enjoyable & fun. We have already recommended you to friends…"
Quote provided by homeowners Ron & Melissa Croll for their Custom Timber Frame & SIPs Design/Build project near Pittsburgh.
---
Why we LOVE Timber Framing by our Co-Founder, Tim Crowley – LEED AP
I believe that my love for timber framing started with my love for the outdoors. When I was a young boy and I would disappear into the woods to go exploring for hours at a time. I would climb high into tree tops and enjoy the incredible views of the canopy branches. My construction experience started in this same era with the building of teepees and forts and tree houses deep in the woods.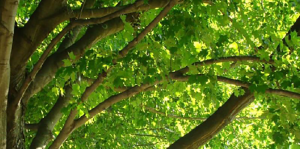 I furthered my love for wood by taking woodworking classes in high school and creating custom furniture in my Uncle Joe's wood working shop.
I worked through college as a handyman as well as working on a commercial construction site. This is where my appreciation of a hard day's work came from. At the end of the work day I remember experiencing a great sense of accomplishment when looking at what had been achieved that day. This gave me a desire to design buildings and be involved with seeing that what was planned on the drawing board would actually be built with quality and care.

After college, while working for various architectural firms in the Pittsburgh, PA area I volunteered on the weekends to build houses for Habitat for Humanity, furthering my construction experience.
My first construction manager job came in 1999 when I was the onsite foreman for a $2 million church addition project. I had already served as the project manager for the architectural firm that had designed the building, and then the church hired me directly to make the plans that I had helped create become a reality. For this project I coordinated all sub-contractors, headed up an onsite work force and helped to coordinate volunteer workday projects.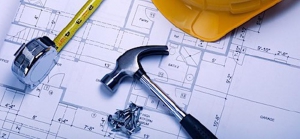 I went on to work for the 13 years following this project for a Wheeling, WV architectural firm as well as a major east coast developer. In this time I held positions such as Project Manager, Construction Administrator, and Head of Commercial Design, and Director of Design and Construction.
In 2009 I acquired my LEED AP certification, which designates the status of a Leadership in Energy and Environmental Design - Accredited Professional. This certification affirms my knowledge of green design and construction practices and their implementation. I have served as the LEED Construction Coordinator for over $30,634,722 of LEED construction projects, helping to successfully ensure that the projects' LEED / green goals are met. I also served as the Green Project Coordinator on the exciting Mother Earth News / Seven Spring Green Showcase Home timber frame project.

In 2012 I became the Co-Founder / Principal of Breisch & Crowley, LLC / www.BCdesignbuild.com | BCdesignbuild is a progressive Design/Build firm based in St. Clairsville, OH. We perform a variety of work including: residential additions and renovations, custom residential designs, site assessments for residential and commercial developments, as well as commercial projects including: adaptive reuse, religious, healthcare, restaurant, educational, office, banking, retail, museum, manufacturing, distribution, industrial, & civic projects.
BCtimberframing.com is our most recent and most exciting venture to date as we are pleased to join the Heavy Timber Truss & Frame team in providing excellent customer service from design all the way through to construction completion of amazing & intricately detailed timber frame structures.

We look forward to working with you on your project. Click here to contact us to talk more about your project!
Sincerely, Tim Crowley - LEED AP
Click here to see our Timber Frame project Gallery.